This program is the first bachelor's degree program in Taiwan that combines disciplines of "fire science" and "public safety of buildings" to recruit students, with the approval of the Ministry of Education in 2017, for the four-year programs, both day-time and evening ones.
Education Goal:
Field of Fire Safety Technology: Cultivate professionals specializing in designing, construction supervision, installation and service of fire safety equipment.
Field of Buildings Inspection Technology: Cultivate professionals specializing in designing and maintenance of building safety equipments and fire-prevention refuge facilities.
Education Strategy:
This degrees program aims to prepare students for professional certificates and licences by implementing "elite education" and "graduation requirement".
---
Curriculum
The required courses of Bachelor's Degree Program in Public Safety and Fire Science feature theoretical bases and the practical training of applying active/passive methods in disaster prevention, etc. Students have to acquire a minimum of 128 credits for the bachelor's degree.
Course module:
Technology of Buildings Public Safety.
Technology of Fire Safety.
---
Professional Certificates and Licences
Professional Certificates and Licences
---
Career Path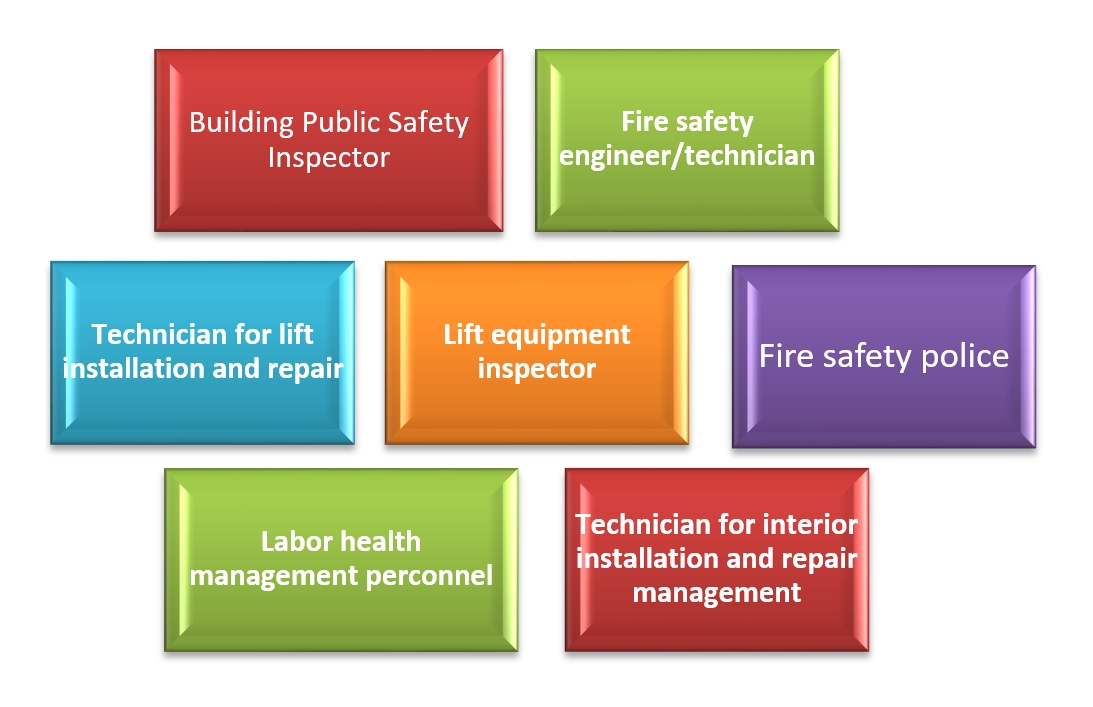 Career Path
---
Admission Information
Multi-Channel Admission to the four-year day program:

Admission by Skill Excellence: submit a complete application with certificates for associate skills.
Admission by Referrals: take consideration on both TVE Joint College Entrance Examination as well as certificates received and competition performance as admission criteria.
Admission by Registration and Assignment: based on TVE Joint College Entrance Examination scores and student self-selected school choice priorities.

Admission to the four-year evening program: Individual Application
Admission to the two-year program: Individual Application