---
Introduction
In response to the increasing importance of integrating the humanities, social sciences, and information technology in modern life, Chia Nan University founded the College of Humanities and Applied Information Technology in 2013, in accordance with the university's long-term development plan. At present we have one graduate institute and five departments, including the Institute of Confucian Studies, the Department of Applied Foreign Languages, the Department of Social Work, the Department of Cultural Industries Development, the Department of Information Management, and the Department of Multimedia Applications, along with the Foreign Language Center. In the 2010 academic year, our college was awarded the highest rating by the Ministry of Education in the evaluation of professional institutes within universities of technology.
Teaching and Learning
Centered on the university motto "Truth" and the university's development ideals, the core objectives of our college are to cultivate concern for society, cultural awareness, information management skills, game and animation design skills, and language skills. We combine teaching, research, and service as a whole, in order to foster professionals in the industries of physical and psychological health services and information technology.
The main development objectives of our College are as follows:
To monitor developments in industry and employment needs, in order to train entry-level and middle-level professionals for the social services and applied information industries.
To implement pedagogical methods combining theory and practice, in order to fully develop the characteristics of each individual department, so that teaching, research, and industrial trends are closely interrelated.
To integrate the resources of government departments, industry, and the university, in order to establish effective industry-university training mechanisms.
---
Photos
Institute of Ruxue Colloquia
Group photograph of Self-Evaluation members and Teachers of Institute of Ruxue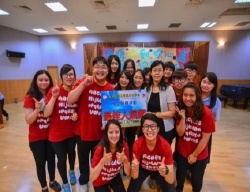 Best popularity award in the 2015 Department of Social Work Project Competition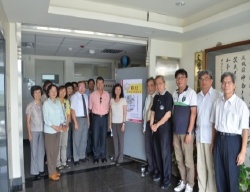 Group photograph of Self-Evaluation members and Teachers of Department of Cultural Activities Development
Students of the Department of Cultural Activities Development attending the Taiwan International Invention and Design Fair 2015
Students of the Department of Cultural Activities Development attending the Kinmen International Invention and Design Fair 2014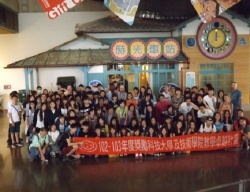 Field trip to the National Museum of Taiwan History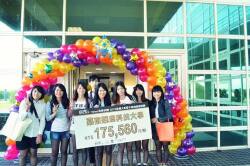 Students of the Department of Information Management attending the E-Commerce Idea Competition 2013
Students of the Department of Information Management attending the ITSA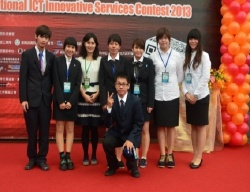 Students of the Department of Information Management attending the International ICT Innovative Services Awards 2016
Students of the Department of Cultural Activities Development attending the Kinmen International Invention and Design Fair 2014