Affiliated with College of Pharmacy and Science
---
Introduction
Founded in 1976, our department aims to train specialists in pharmaceutical-related chemical technology. In recent years, with global advancements in the biotech-pharmaceutical industry, and the local demand for pharmaceutical professionals, our research focus and range of teaching activities have broadened from fundamental analysis technology to drug synthesis, and natural herbal medicine synthesis. In addition to carrying out basic research, we have promoted cooperation with businesses in the medicinal chemistry industry, in order to ensure our students possess the knowledge and skills necessary for employment in a modern health care system.
Teaching and Learning
The objectives of our curriculum are to provide students with professional training in analytical chemistry, organic chemistry, and instrumental analysis based on solid chemistry knowledge, so as to enable our students to utilize their knowledge in biotech cosmeceutical production and analysis. Our teaching and learning focuses on practical and specialized skills, including lab sessions, projects, professional co-teaching, instrument operation certification, interdisciplinary programs, employment programs, and internship programs. The emphasis of theoretical knowledge combined with practical skills allows students to put theory into practice, and thus develop stronger competitiveness in the employment market and a greater variety of career opportunities.
---
Photos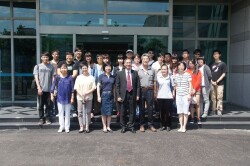 Students from the Department of Medicinal Chemistry visit the Taiwan Salt Company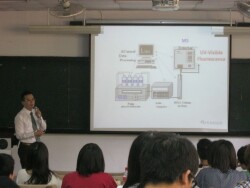 The head of research and development at KPC Herbs Inc. Dr. Wu Ching-Jen delivers a presentation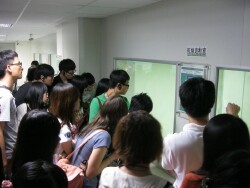 Students visiting KPC Herbs Inc.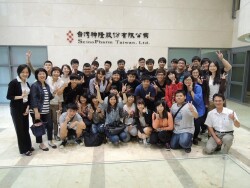 Visiting ScinoPharm Taiwan, Ltd.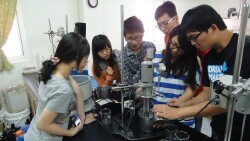 Cosmetics manufacture and analysis - a practical class in the special employment program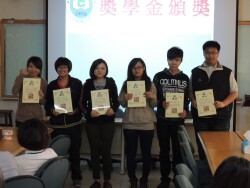 Presentation of scholarships to students in the Department of Medicinal Chemistry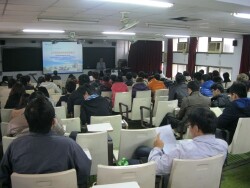 A guest lecturer delivers a presentation on the evolution and application of modern mass spectrometry
A class in mass spectometry co-taught with an expert from industry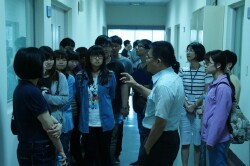 Section chief Mr. Chou takes students on a tour of Taiwan Salt Company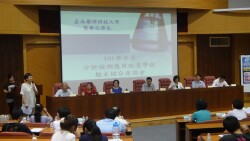 A symposium at the end of the 2012 academic year, part of the special employment program
Lab class in instrumental analysis. Atomic absorption spectrometer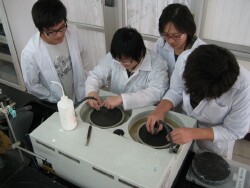 Materials experiment (polishing)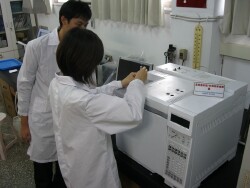 Lab class in instrumental analysis (gas chromatograph)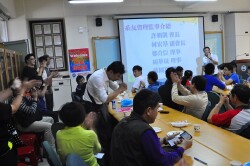 Introduction of officials at the 2013 Annual Alumni Meeting
Group photograph of alumni at the 2013 "homecoming" celebration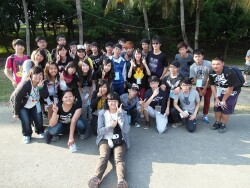 Camping activity to welcome new students at the start of the 2013 academic year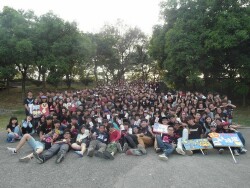 Group photograph at the camping activity to welcome new students at the start of the 2013 academic year