Affiliated with College of Pharmacy and Science
---
Introduction
Our department was founded in 1993, making it the first program with a concentration in cosmetic science in Taiwan. The master's program in cosmetic science, also a pioneer in its field, was founded in 2003, and in 2013 was given its current name, the Master's Program in Cosmetic Application and Management. For the past three decades, thousands of Chia Nan University alumni and professionals have played important and active roles nationwide in the cosmetics industry. Our program received the highest level of evaluation in the Ministry of Education university evaluations in both 2005 and 2010. To provide quality training in the specialist field of cosmetics, we have recruited a diverse team of full time and adjunct faculty with industrial experience, including cosmetic formulators, personal care professionals, and model fashion designers. We also have many lecturers who have been employed within the cosmetic science industry, including a number of prestigious physicians from the nearby Chimei Hospital. In recent years, to help students gain international perspectives and insights, we have sought academic exchanges with China and other Asian countries, and signed mutual agreements with universities such as the Tokyo University of Agriculture, Singapore Polytechnic, and Korea's Changshin University. We also offer a unique double degree master's program with King Mongkut's University of Technology Thonburi ( KMUTT) in Thailand.
Teaching and Learning
The goals of our curriculum are to educate students in the essential knowledge, technology, and skills related to cosmetic personal care, consumer health products, and medical beauty industries. For our undergraduate program, we provide coursework ranging across a wide number of disciplines: chemistry, pharmacology, microbiology and medical cosmetology, focusing on their application to the design, development and formulation of cosmetic products. Our curriculum has a unique design, including three modules: cosmetic product formulation and evaluation, beauty and personal care, and beauty design development. In addition, we offer an internship program throughout students' period of study, by cooperating with prestigious international establishments. In this way, students can develop career-relevant skills, knowledge, and experience with professionals in relevant industries. As for the graduate curriculum, its focus on application and management enables students to learn the latest advances in their field and to develop research competence and advanced application skills for careers in the cosmetics and medical beauty industries. Today, our cosmetic science program continues to strive for excellence, and the education and practical training we provide will help students seize the employment opportunities available after graduating.
---
Photos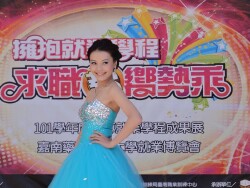 Special employment program exhibition - 3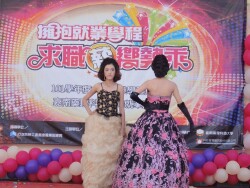 Special employment program exhibition - 2
Special employment program exhibition - 1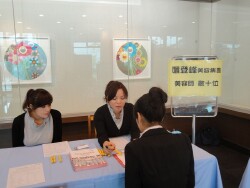 Employment fair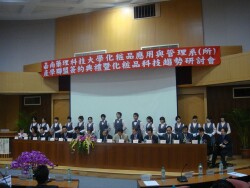 Signing ceremony for the academic-industry alliance and symposium on trends in cosmetics technology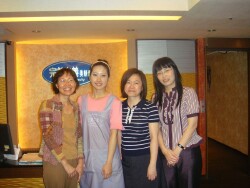 Extracurricular training visit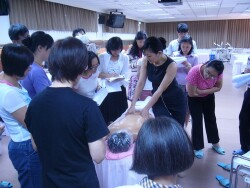 Essential oils skin care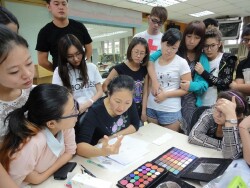 Tutoring for the English Level B Beauty Technician License
The Taiwan Elite Cup Beauty and Hair Technique Competition