Affiliated with College of Pharmacy and Science
---
Introduction
The Centre for Research in Biotechnology and Pharmaceutical Applications (CRBPA) at Chia Nan University of Pharmacy and Science is an innovative, interdisciplinary research center for the study of biotechnology and pharmaceuticals in interaction.
Members of the center – from the Department of Pharmacy and other departments within Chia Nan University – conduct research into how these interactions work in a wide variety of social settings and institutional contexts. These include pharmaceutical and health-related, medical, educational, industrial and other settings.
The center provides a platform for:
Basic research into biotechnology and pharmaceuticals associated with applications in social interaction
Applied research into the creation of high quality sci-tech products, facilitating the development and prosperity of local industries, and raising overall national business competitiveness
Developing innovative interdisciplinary research into biotechnology and pharmaceuticals
Postgraduate training, in particular in the MA program in biotechnology and pharmaceuticals, conducted by our interdisciplinary teams of qualified faculty using state-of-the-art equipment
Collaboration with other researchers in Tainan, Taiwan and beyond
Interdisciplinary collaboration between center members, research students and other visitors
---
Photos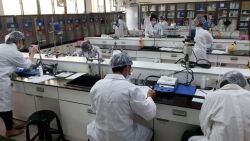 Training cosmetics production personnel - ITRI certification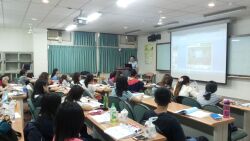 Conducting a preparation class for the Medical Beautician's License Test, in association with the Tainan City Doctors' Association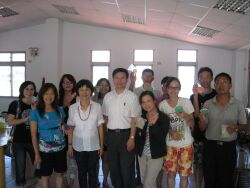 Community education in Matsu: Making soaps and gels with essential oils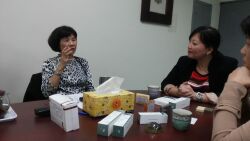 Industry counselling service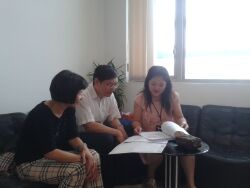 Consultation with experts from industry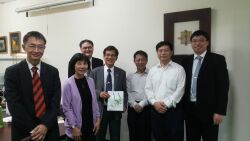 Visitors from Thailand tour the Center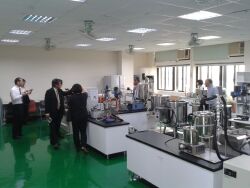 Visitors from a Japanese agricultural university inspect the Cosmetics Mass Production teaching facilities in Room B506.