Affiliated with College of Pharmacy and Science
---
Introduction
Our center was established for the following purposes: to integrate industry, government and academic resources, and assist businesses to open up overseas markets; to train students to participate in practical projects, and develop the kinds of skills sought after by industry; to develop a distinctive style of CNU cosmetics, assist cosmetics companies to become leaders in the Taiwanese cosmetics industry, and raise the prospects of the cosmetics industry as a whole.
In order to enhance the skills and product development capability of the domestic cosmetics industry, our center offers a professional consultation service, and conducts training courses for cosmetics industry personnel. We also promote interaction between academia and industry and conduct cosmetics industry related conferences, in order to enhance research and technology capabilities, and promote industry-academic exchanges.
Our center's specific activities include the development of raw materials for cosmetics (upstream), biological activity assessment (mid-stream), and formulation design and development (downstream):
Raw materials development
The synergistic development of Chinese herbal medicines and biotech materials
Development of new raw materials for cosmetics
Evaluation of functional cosmetics
Evaluation of biological activity
Evaluation of safety, stability and efficacy
Development of cosmetic formulations
Development of new products
Stability assessments of existing products for industry
Research and development of improvements to existing products
Services
Development and design of cosmetics formulations
Cleaning supplies: shower gel, facial cleanser
Cleansing products: Cleaning series (3 products), unstable formulation improvements
Skin care products: cosmetic masks, eye creams, skin cleanser and essential oils, day creams, night creams, body lotions, skin care series (5 products).
Improvements for unstable formulations
Development of functional cosmetics (according to manufacturer specifications).
Cosmetics stability performance assessment
Tests for viscosity and its changes over time
Tests for particle size and changes over time
Tests for color and its changes over time
Tests for pH value and its changes over time
Tests for changes in oil and moisture content
Abuse tests
Shelf life assessment
Cosmetic products skin suitability assessments
Patch tests for human skin safety
Human skin adaptability tests
Cosmetics functional efficacy assessment
Efficacy (extracellular test): Whitening assessment (tyrosinase enzyme inhibition test)
UV-resistance effectiveness tests: Evaluation of sunscreen SPF and PA values
Microbiological testing: Bacterial counts
Human efficacy tests: skin tests, moisturizing tests, oil distribution testing, pH testing, skin color (whitening) tests, blemish testing, sunspot improvement, pore changes, wrinkle prevention testing, compaction testing, flexibility testing, acne efficacy testing, body shape assessment, hair assessment, hair color changes, hair quality changes, scalp quality changes, rinse efficacy tests, foam and wash testing, hair elasticity testing, hair strength testing, hair restoration efficacy assessment, evaluation of skin care drinks.
Training courses
Techniques for formulation preparation
Consultancy
Safety techniques
Techniques for improving efficacy
Consultancy Services
Research and development consultancy
Educational consultancy
Stability technology
Development of natural functional ingredients for cosmetics
Development of raw materials from Chinese herbal extracts
Development of functional components from Chinese herbal extracts
Analysis of functional components of cosmetics
Qualitative analysis of functional components
Quantitative analysis of functional components
---
Photos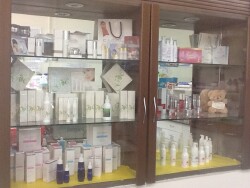 Display case of functional cosmetics currently being developed and evaluated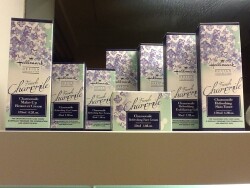 Hallmark Chamomile Series (2014). This is the first time the company has granted a license to have their cosmetic products produced in Taiwan.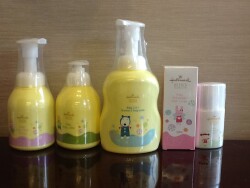 Hallmark Baby Range Series (2013). This is the first time the company has granted a license to have their cosmetic products produced in Taiwan.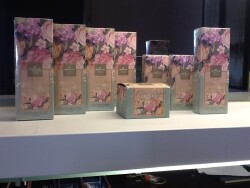 Hallmark Otto Rose Series (2013). This is the first time the company has granted a license to have their cosmetic products produced in Taiwan.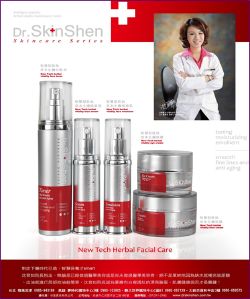 Health and beauty care in a single product - Intelligent Peptides Herbal Vitality Maintenance Series (2012)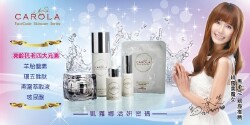 Technology transfer products - FaceCode Skincare Series (2011)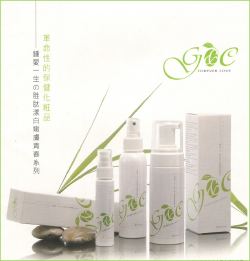 Forever Love - peptide skin whitening and rejuvenation series (2010)