---
Introduction
The College of Human Ecology was founded in 2000, with the goal of nurturing professionals for the following fields: health and nutrition, restaurant and hospitality management, food science and technology, applied life science and health, and childhood education and nursery.
Our college is comprised of six academic departments: the Department of Health and Nutrition (including a master's program), the Department of Food Science and Technology, the Department of Hotel and Restaurant Management, the Department of Applied Life Science and Health, the Department of Childhood Education and Nursery, and the Degree Program in Children's Industry Service. We also host four affiliated research centers, including the Development Center of Human Ecology and Health, the Research and Development Center of Organic and Health Food, the Development Center for Living Industries, and the Childhood Development Center.
Teaching and Learning
We aim to achieve a synergy of theory and practice through a balance of teaching and practicum, in order to cultivate students with solid practical abilities, who will be able to move smoothly into employment upon graduation.
To promote these practical skills, and the ability to use them to innovate, we focus on cultivating students' ability to make judgments, conduct analyses, and solve problems. We help each of the six individual departments to offer courses related to their departmental specialties, and to develop projects which give scope for innovation, creativity, and small business development.
We have established graduation requirements for Chinese, English, and Information Technology, in order to ensure that our students are equipped with the communicative skills required in the modern workforce. We also cooperate with businesses within the field of human ecology to provide our students with varied opportunities for internships, and to promote their specialist knowledge and practical ability.
---
Photos
A flower arrangement presentation by students of the Department of Applied Life Science and Health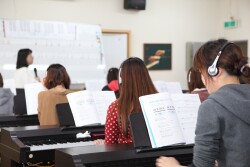 A music and movement class for infants in the Department of Childhood Education and Nursery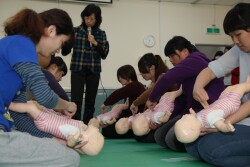 A class in emergency first aid for infants in the Department of Childhood Education and Nursery
Students of the Department of Hotel and Restaurant Management - winners of a silver medal in a food and beverage competition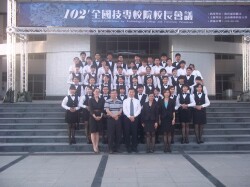 Students from the Department of Hotel and Restaurant Management host the National University and College Principals Meeting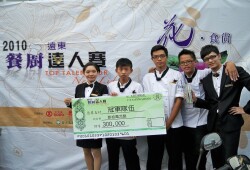 Students from the Department of Hotel and Restaurant Management, champions in the Sogo Top Talent for New Life Competition
Teachers from the Department of Food Science and Technology attend a training camp on the Tainan Milk Fish Industry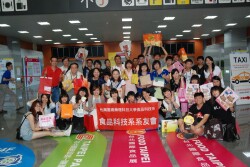 Members of the Alumni Association of the the Department of Food Science and Technology at the Food Taipei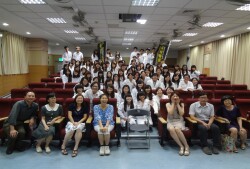 Gown Presentation Ceremony for students of the Department of Health and Nutrition