Affiliated with College of Human Ecology
---
Introduction
Our department was established in 1994, and originally conducted junior college certificate courses, with internship facilities at our affiliated preschool. In 1998 we added a two-year senior college program, and a four-year technical degree. At present, in line with CNU's development plan, all of our students take a four-year Bachelor of Science degree program, which includes 320 hours of specialist internships. Our department has already become one of the most important training centers for childhood education and care personnel in southern Taiwan.
Although Taiwan is experiencing a decline in the birthrate, modern parents are placing increasing emphasis on the quality of early childhood education and care. In order to adjust to the challenges posed by this declining birthrate, our department has expanded its focus, from the training of personnel for the 0-6 age group to include comprehensive training in care for children up to the age of twelve.
Some recent achievements of our department are as follows:
Highest possible rating in 2010 Ministry of Education university evaluations
Passed Ministry of Education audit for training of child care personnel, meaning students are fully qualified to work as childhood education staff on graduation.
Designated as an official test center for child care certification by the Ministry of Labor.
Contracted by the government to implement the "Tainan City Third District Child Carers' System," and "Infant Care Resource Center".
Conducted overseas internships, in association with the Jakarta Taipei School in Indonesia.
Teaching and Learning
Our teaching methods have a very practical orientation, and we frequently cooperate with professional teachers from industry to conduct classes and develop teaching materials. In addition, our university has an extremely well-equipped infant care center and preschool, which functions as an internship base for students, assisting them to apply what they have learned in real practical situations.
Our curriculum is arranged in accordance with Ministry of Education regulations, with students required to complete 130 class credits, 60 hours of volunteer service and 320 hours of internship before graduation.
In addition to foundational courses in childhood education and care, we also offer modules in childcare service and after school learning and care service. These modules are directed at three employment markets:
Organizations such as kindergartens and childcare centers that offer services for two to six year-olds;
Infant care centers that offer childcare for children under two years old.
Organizations that offer learning and after school care services for elementary school students.
We also offer four cross-disciplinary programs in association with other departments at the university, as follows:
Program in designing children's recreational activities (with the Department of Recreation and Healthcare Management).
Program in care for developmentally delayed children (with the Department of Applied Life Science and Health, the Department of Social Work and the Department of Health and Nutrition).
Program in child counselling (with the Department of Social Work)
Program in arts tourism for parents and children (with the Department of Tourism and the Department of Cultural Industries Development).
---
Photos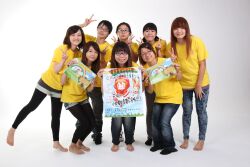 Y701 Video Pre-Production Room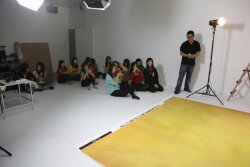 Y701 Video Pre-Production Room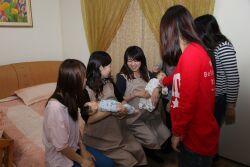 Health Promotion Center (Breastfeeding Room)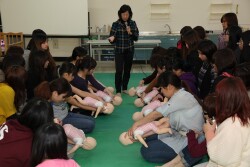 Y402 Children's Emergency Treatment Classroom (CPR)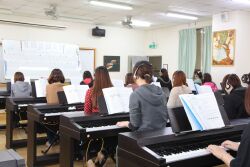 Y703 Keyboard Instruments Classroom (performance)
Y702 Music Appreciation Classroom (Children's Music and Movement)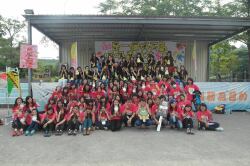 Group photo of staff at the 2013 cross-departmental welcome activity for freshmen at Jianshanpi Jiangnan Resort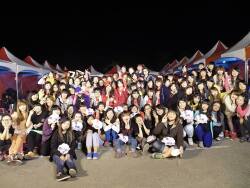 November 28, 2013: Group photo at a barbecue for students in the Department of Childhood Education and Nursery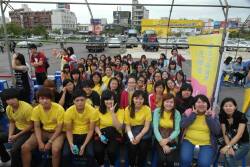 October 6, 2010: Supervising teacher and students attending an activity at the Southern Tainan Family Support Center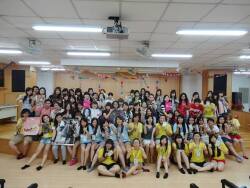 September 30, 2013: Group photo at the welcoming tea party for new students
Seniors from the Department perform "What is Boo?"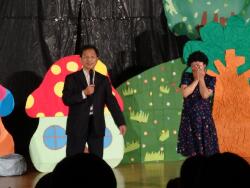 Dean of the College of Human Ecology Professor Wang Rui-Hsien makes a speech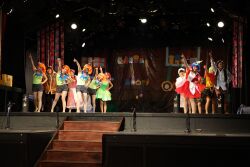 Seniors from the Department perform a children's musical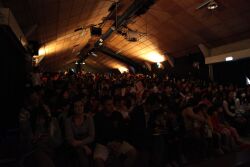 Senior students from the Department Perform at the Ten Drum Culture Village, in front of an enthusiastic crowd.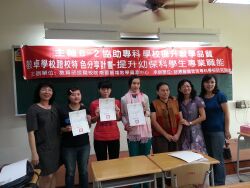 CNU Department of Childhood Education and Nursery senior Tai Chong-Wei: First prize winner in the 2013 Southern District Child Care Competition
CNU Affiliated Tainan City Preschool is presented with a silver medal in the Ministry of Education's 2013 Teaching Excellence Awards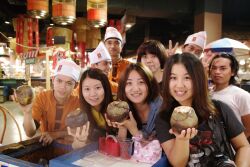 Students from the Department of Childhood Education and Nursery experiencing local life on an overseas internship
Professor Chiang Shi-Hau delivers a presentation on preschool education to teachers from the preschool division
Former chair Liang Shu-chuan signs an MOU with the principal of the Jakarta Taiwan School Tsai Hsien-Kou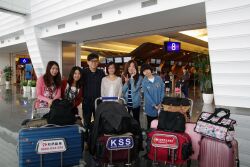 27 April, 2013: Setting out from CKS International Airport for an internship at the Jakarta Taiwan School in Indonesia