Affiliated with College of Human Ecology
---
Introduction
Our department was established in 1998, with the aim of educating specialists in the field of health and nutrition for the needs of the health industry. At present we offer four-year bachelor's degree programs in both day and night divisions of the university, a two-year senior college degree, and a master's degree that can be taken full or part-time. We were awarded the highest possible rating in the Ministry of Education university evaluations of 2005 and 2010. In December 2011, the Ministry of Examinations announced that dieticians should be considered medical personnel, so that only students who have graduated from a department of nutrition are eligible to enroll in the test for a dietician's license. This means that career prospects for graduates of our department are brighter than ever.
The main objectives of our undergraduate program are to train professional dieticians, healthy diet planners, nutrition volunteers, and applied dieticians and to conduct training and internship activities outside of school. Our MS program seeks to cultivate the ability to conduct basic research in nutritional science, the ability to develop new health food products, and to conduct evaluations of their function and safety, and to train personnel to act as public health nutrition inspectors and nutrition educators.
Teaching and Learning
We offer a school-based curriculum with practical cooperation between school and industry. Our courses focus on developing students' ability to plan healthy diets, to apply nutritional knowledge to develop healthy food products, and to become skilled in the marketing of health food products. The curriculum is aligned with the requirements of the test for accreditation as a professional dietician, and we employ a learning-through-doing approach, using teachers with professional industry experience. We also cooperate with local elementary schools, at which our students conduct classes and activities to educate children about nutrition. In addition, we offer internships at hospitals and health industry businesses, to strengthen students' ability to apply what they have learned in practical situations.
The MA program offers students opportunities for research into the development of health foods, and evaluation of their function and safety, investigative research into nutrition and disease, and research into methods and benefits of conducting nutrition education.
---
Photos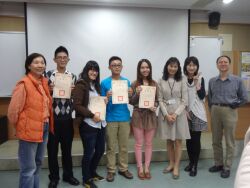 Experience sharing symposium for students preparing to taking the Dietitians' Accreditation Test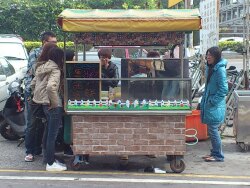 Students from the Department of Health and Nutrition operating their own business
Elementary school health and hygiene education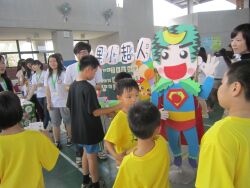 Elementary school health promotion activity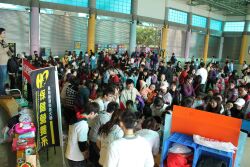 Elementary school health promotion activity
Tour of a clinical nutrition counseling organization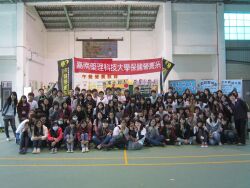 Group photo of an out of school service activity
Conducting the Elementary Health Food Engineers license test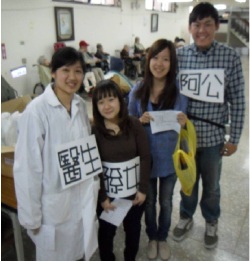 Winter vacation activity for students in the special program in marketing and management for health food products - 2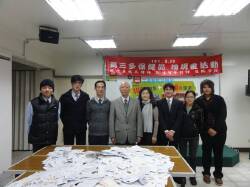 Winter vacation activity for students in the special program in marketing and management for health food products - 1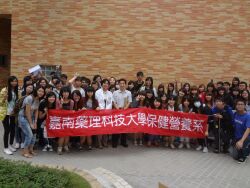 Visit to Chi Mei hospital for trainee dietitians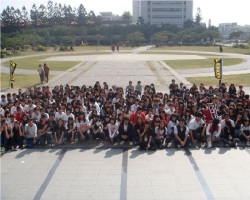 Student Association activity
2012 Student Association barbecue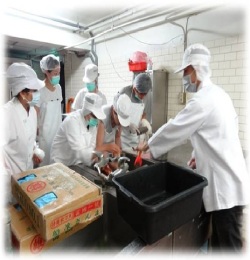 Manufacturing snack food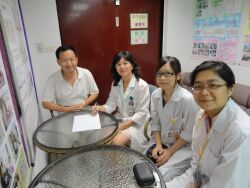 Excursion to NCKU Hospital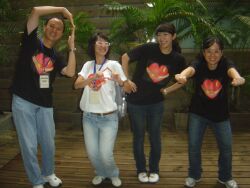 Attending the national DASH nutrition competition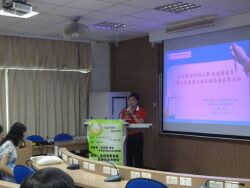 Professional development activity (speech on the biotechnology industry)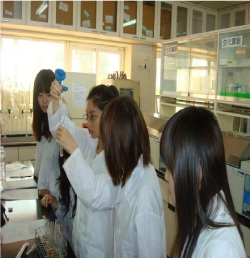 Nutritional Biochemistry Lab: F403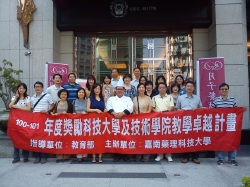 Professional development activity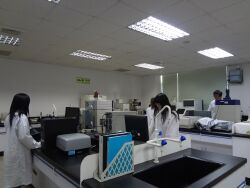 Instrument Room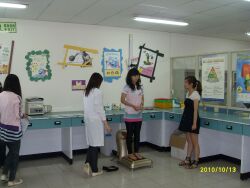 Specialist classroom for clinical dietitian training: F202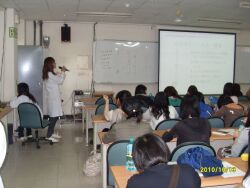 Specialist classroom for nutrition education: F201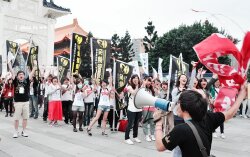 Attending the 428 National Nutrition Laws parade
Ceremony marking the granting of dietitian internships for 2013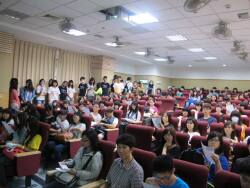 Meeting for 2013 Freshmen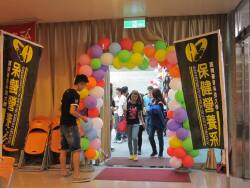 Welcome party for 2013 Freshmen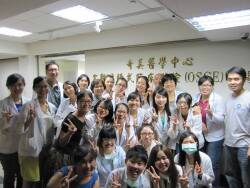 2013 visit to Chi Mei Hospital for training in objective structured clinical examination (OSCE)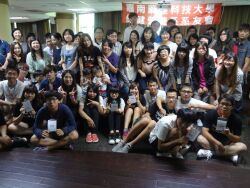 2013 Students Association Banquet
Training visit to St. Joseph's Catholic Hospital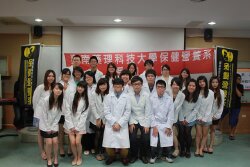 Presentation of gowns before the start of 2012 internships