Affiliated with College of Human Ecology
---
Introduction
Our department was founded in 2001, just as the service and hospitality industries in Taiwan started to boom. The goal of our department is to educate and cultivate professionals in the field of hotel and restaurant management. We recruit graduates of vocational high school or equivalent for our four-year bachelor's program. Since 2002, our department has also offered bachelor's degrees in a four-year evening-division program, a two-year senior college program, and an in-service training program.
Teaching and Learning
The objective of our program is to develop our students' professional skills, through a curriculum which offers three modules: baking production, culinary and beverage production, and hospitality management. In terms of facilities, our department is exceptionally well equipped, with baking classrooms, Chinese and Western cooking classrooms, cocktail mixing classrooms, catering service classrooms, housekeeping operations classrooms, student internship hostels, and computer labs. We hope through these facilities to train our students to practice, utilize, and apply their knowledge to the workplace.
Our teaching focuses on management practices, supplemented by theory. In addition to hiring hospitality management professionals as full-time teaching staff, we also recruit teachers with professional experience and technical skills, in order to ensure our practical and professional training keeps pace with the current requirements of the industry.
Our department actively promotes industry-university exchanges, including cooperative education agreements, industry cooperation, promotion of education, industry-academic conferences, and internships. We have established strong cooperative relationships with a number of renowned hotels and restaurants, including the Crystal Lijing Hotel, the Shangri-La Hotel, the Sherwood Hotel, Din Tai Fung, and the Wang Pin Group. Our department also offers students overseas internship opportunities in countries such as the United States, Singapore, and China, in order to reduce the gap between learning and application.
In short, our overriding goal is to nurture knowledgeable, skillful, and dedicated professionals with an international perspective.
---
Photos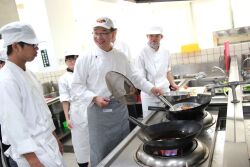 A demonstration in Chinese cooking by Professor Liu Kuan-Hung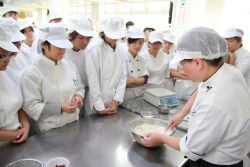 A demonstration in baking by Professor Sun Ching-Ling
Winner of the 2010 "Talent for New Life" competition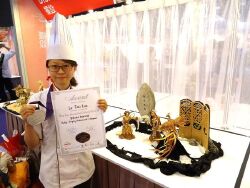 CNU student Luo Tsai-Lun, silver medal winner in the 2013 Hong Kong Baking Competition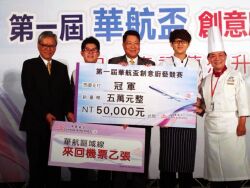 CNU student Yang Rong-Yan, winner of the 2013 China Airlines Cup competition for creative cuisine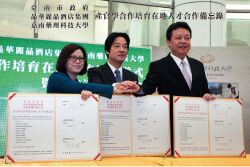 Signing an MOU with the Tainan City Government and the FIH Regent Group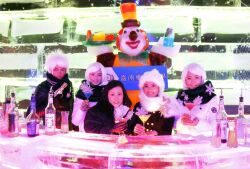 2014 Taipei Ice World event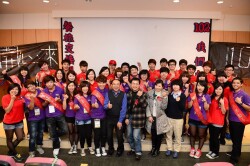 2013 Student Association activity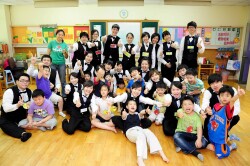 A learning through service activity as part of the Department of Hotel and Restaurant Management Public Relations course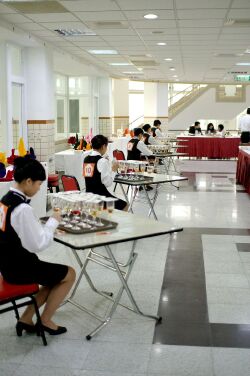 Wine tasting and evaluation competition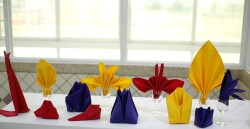 Hospitality service napkin folding display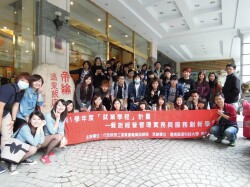 A field trip conducted as part of the 2012 special employment program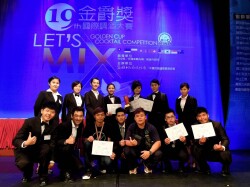 Prize winning students at the 2013 Golden Cup International Cocktail Competition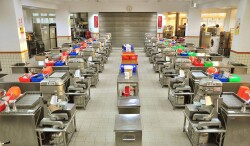 Training and testing facilities for Class B and C license certifications in baked foods and Chinese-style noodles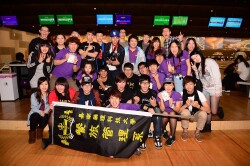 A bowling competition organized by the Student Association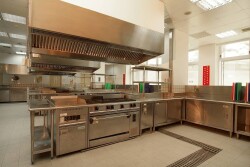 Training and testing facilities for Class C license certifications for Western cooking
Training and testing facilities for Class B license certifications for Chinese cooking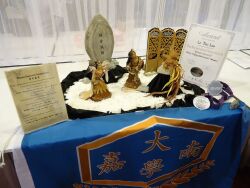 Department of Hotel and Restaurant Management 2013 Student Graduation Exhibition
Group photo of workers at the 2013 Student Graduation Exhibition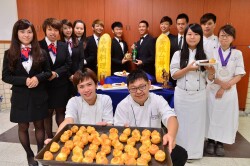 Student Graduation Exhibition, 2013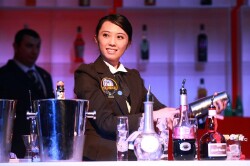 Professor Deng Chi-Zhu, runner up at the 2013 World Cup
CNU student Kuo Chan-Hong, winner of the southern district baking section of the 2013 National Skills Competition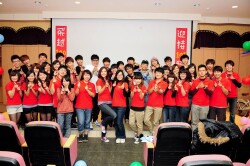 2012 Department of Hotel and Restaurant Management Inter-department Singing Competition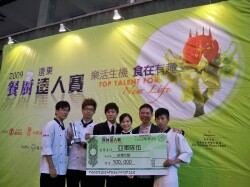 Runner up in the 2009 "Talent for New Life" competition