Affiliated with College of Sustainable Environment
---
Introduction
Our department established the first university program in occupational safety and health in Taiwan, with the aim of training professional safety and health management staff for domestic industries and services. Through our highly qualified staff and excellent facilities, we hope graduates from our programs can contribute to improvements in working environments and reductions in workplace injuries in Taiwan. At present we are the only authorized testing institution for occupational safety and health in central and southern Taiwan, and our certified training courses in occupational safety and health are endorsed by the Council of Labor Affairs. In addition to training undergraduates, we promote the re-education of in-service professionals, helping them to understand the importance of industrial safety and health, and offering guidance in managing relationships between workers and employers. We also cooperate closely with industry, in order to understand current health and safety requirements, and assist in the development of equipment and programs in such fields as occupational accident prevention, working environment appraisal, fire fighting, and occupational disease prevention.
Teaching and Learning
Our educational goal is to equip students with the knowledge and skill to become professional occupational safety and health managers. We offer bachelor's and master's degrees. The bachelor's degree curriculum is focused on theory and practice of occupational safety and health recognition, evaluation, and control. As for the master program, we provide students with a broad background in the fields of hazard assessment, risk management, and disaster reduction technology. We hope to produce students who have a strong foundation in theoretical knowledge and its practical application in workplaces, as well as a highly cultivated sense of workplace ethics.
---
Photos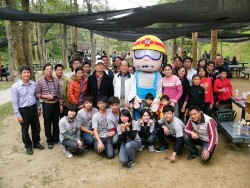 Student Association barbecue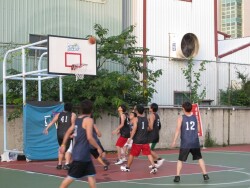 Student Association basketball competition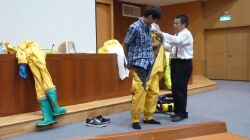 Display and explanation of instruments during Occupational Safety Week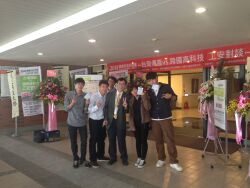 Students presenting papers at the 2013 Occupational Safety and Health Conference, with supervising teacher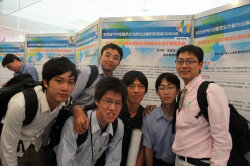 Students participating in the Occupational Safety and Health Technology and Practice Essay Competition, organized by the Council of Labor Affairs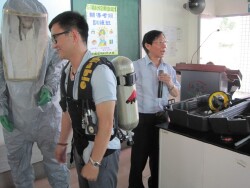 Special class to assist students preparing for the Technician's Licence in Testing Physical Factors in Operating Environments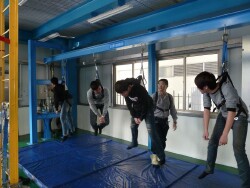 Field trip to China Steel Company's Industrial Safety Somatosensory Center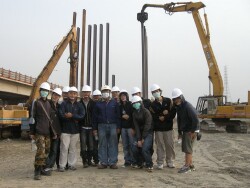 Field trip to the construction site of the Kuo Hsing Bridge in Tainan City
Field trip to China Steel Company's Industrial Safety Somatosensory Center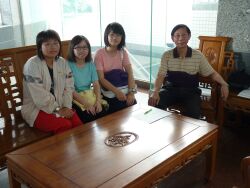 Teacher advisor on dormitory visit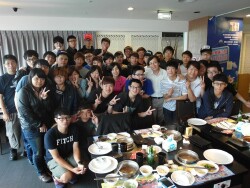 Class gathering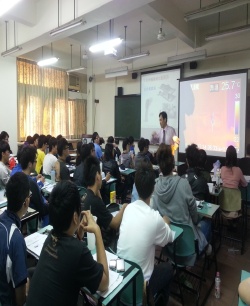 Mr. Cheng Chin-Chih, manager of the Equipment Inspection Center of China Petroleum was invited to serve as an industry co-teacher.
A teacher visits students on a summer internship at the Tainan plant of Toppan Ltd.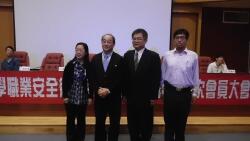 Group photograph of Outstanding alumni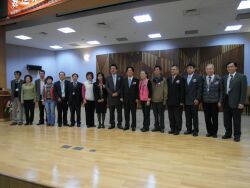 Tainan Mayor Mr. Lai Chin-De attends a forum on promoting a culture of safety in the construction industry
Assisting with "Workplace Safety and Health Week" organized by the Tainan City Government
Director of the Institute of Labor, Occupational Safety and Health and other dignitaries attend a forum organized by the Department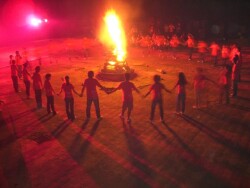 Student Association activity to welcome new students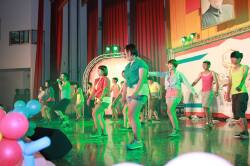 Party for new Freshmen
A combined activity for students of five departments