Affiliated with College of Sustainable Environment
---
Introduction
Our department aims to train students to become professional environmental engineers. Diplomas will be conferred on the students who complete courses of study in the areas of:
environmental science
environmental engineering
ecological engineering
interdisciplinary innovative green technology
Students receive practical training in the skills of:
environmental engineering with environmental quality monitoring
water supply engineering
wastewater treatment engineering
solid waste treatment engineering
air pollution control engineering
planning, design and operation of soil/groundwater remediation
The development of learning skills will not only address the problems of environmental pollution, but also assist students to pursue their career mission in creating a sustainable environment. In order to provide a holistic education, we also offer courses focusing on concern for humanity, professional ethics, and morality. In recognition of our academic and educational achievements over the years, we have recently been awarded the highest level of departmental evaluation by the Ministry of Education. In addition, the department has been recognized and certificated by the Chinese Society for Engineering Education (IEET) for excellence in engineering and technology education. These honors indicate that the educational outcomes and teaching quality of our department have reached an international standard.
Teaching and Learning
Our department implements a school-based curriculum, coordinating the workplace skills of our graduating students with the developmental needs of the domestic environmental protection industry. In keeping with industry requirements for personnel licensing and accreditation, our program is designed to provide theoretical and practical instruction. Our required courses provide a foundation in the theory and practice of engineering, while our elective courses focus on three categories of expertise:
monitoring and analysis of environmental quality
operation and maintenance of environmental engineering
environmental sustainability technology and its application
---
Photos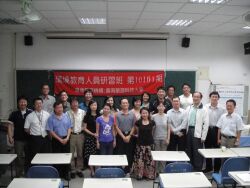 Group photo after a training class for environmental educators (November, 2012)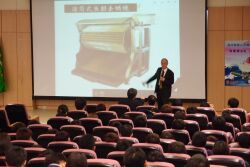 Guest speaker: Mr. Tsai Kun-Hsiung introduces conservation of marine resources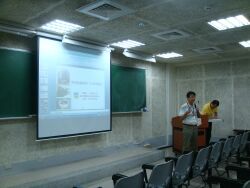 Mr Wang Yi-Dun offers employment counselling in a lecture series organized by the department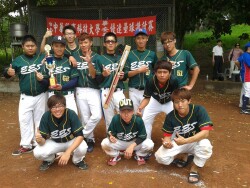 Runners up in the Hua-An Cup Softball Competition (May, 2013)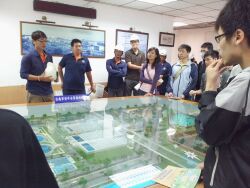 Students and teachers on a field trip to Huimin Environmental Technology Corporation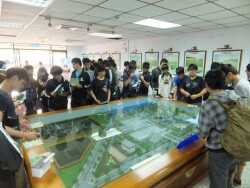 Students and teachers visit the Anping Water Resource Recycling Center in Tainan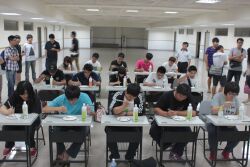 Family activity day in the Department of Environmental Engineering - picking up peas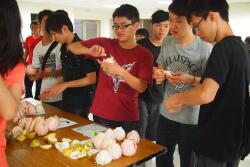 Family activity day in the Department of Environmental Engineering - peeling pomelos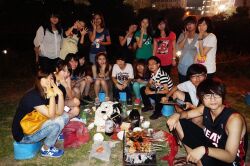 Student Association barbecue to welcome new students
Champion team in a green energy competition, organized by the Student Association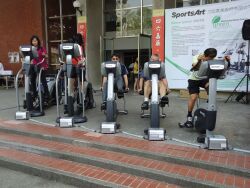 Teacher team in the Student Association's green energy competition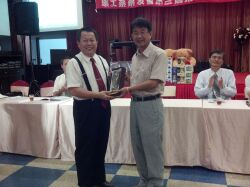 Third general meeting of the Alumni Association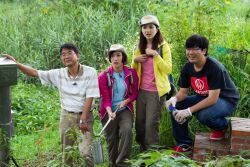 Filming a television program for PTS on CNU's artificial wetlands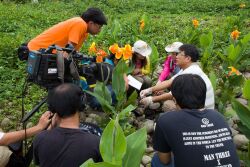 Department chair Lin Ying-Feng introduces CNU's artificial wetlands for a PTS television program
Champion team in a bowling competition organized by the Student Association (October, 2013)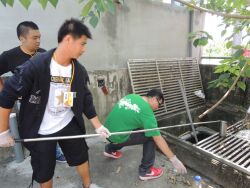 Activity for the 2013 Environmental Industries and Sustainable Campus Experience Camp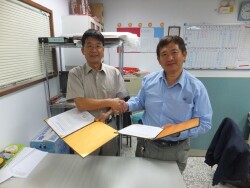 Signing an MOU with Huimin Environmental Technology Corporation (April, 2013)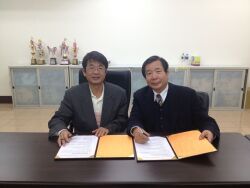 Signing an MOU with Taiwan-Asahi Environmental Technology Co. Ltd. (January, 2013)