---
Introduction
The College of Recreation & Health Management (CR&HM) is established in 2009. It includes the Department of Recreation and Healthcare Management, the Department of Tourism Management, the Department of Sports Management, the Department of Hospital and Healthcare Administration, and the Department of Senior Citizen Service Management. Training health-related professionals is the main goal of the College of CR&HM. Recreation refers to activities outside of work, such as activities related to entertainment, travel, tourism, and sports. Recreation can also facilitate people's health and quality of life. Well-managed recreational resources and established health management system essential to enhance the quality of life in our society. The major goal of the College of CR&HM is to provide trainings for professionals in the fields of recreation and health services.
The College of CR&HM is committed to promoting excellent teaching and research in the fields of recreation and health management. Students are required to acquire and practice technical skills and learn how to solve problems related to recreation science and health management. Furthermore, learning a second language and the acquisition of high-level interpersonal skills are also required. Through our programs, students will acquire the skills, knowledge, and competencies they will need for future employment. After graduation, students will be well-prepared and qualified for employment opportunities in hospital, hotels, restaurants, clubs, healthcare centers, and travel agencies. We warmly invite all those who are interested in working in or conducting research in the fields of recreation science and health management to join us.
Teaching and Learning
In addition to emphasizing students' learning, strengthening their employability, and supervising the implementation of a school-based curriculum within every department, our college also places great importance on the following teaching objectives:
Offer highly practical classes, based on the principal of health promotion
Encourage and assist students to acquire all kinds of professional accreditations and certifications, in line with the goals of technical education
Implement remedial counseling, TA tutoring, promote career development
Encourage teachers to engage in industry-academic cooperation, and participate in practical conferences and research
Seek student feedback on teaching, in order to improve teaching quality
Implement the teacher evaluation system, and reward outstanding teachers and advisers.
Employ teachers from industry, to strengthen students' competitiveness
Offer multi-disciplinary course modules, to develop students' second specialty.
---
Photos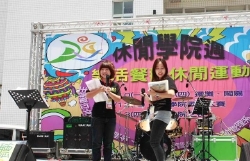 Activity for Recreation and Health Management Week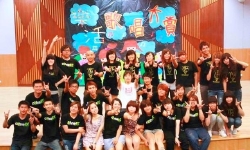 Singing competition at Recreation and Health Management Week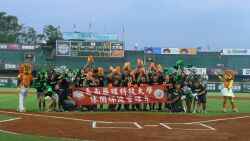 Cheerleader activity in the Department of Recreation and Health Care Management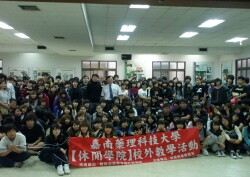 A field trip to Tainan City YMCA for students in the Department of Recreation and Health Care Management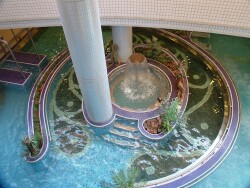 "Six Star" Spa Center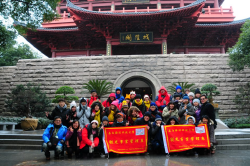 Practical training program in overseas tour group leadership in Shanghai, for students of the Department of Tourism Management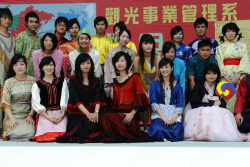 Display of costumes from all nations for Tourism Week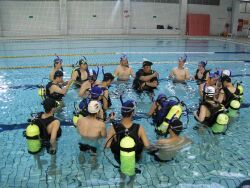 Water rescue training activity for students of the Department of Sports Management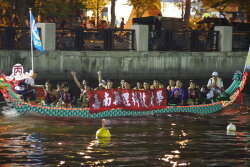 Students of the Department of Sports Management participate in a dragon boat racing contest
A practice session for the Department of Sports Management Baseball Team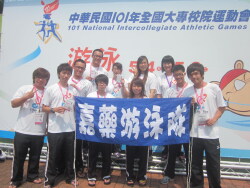 CNU swimming team participates in the 2012 National University Sports Championships
Project competition for students of the Department of Hospital and Health Care Administration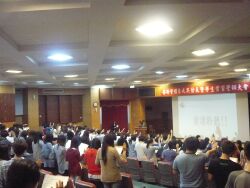 Students in the Department of Hospital and Health Care Administration take an oath before commencing internships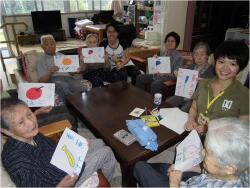 Student interns from the Department of Senior Citizen Service Management at a Japanese elderly care organization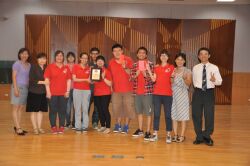 Students from the Department of Senior Citizen Service Management won third prize at the 2012 Elderly Health Promotion Activity Competition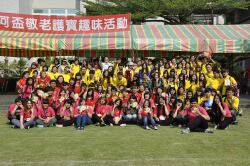 Students from the Department of Senior Citizen Service Management at the Su-zen Retirement Center Shu-He Cup Fun Day
An activity planning performance by students of the Department of Senior Citizen Service Management