Affiliated with College of Recreation and Health Management
---
Introduction
Our department was established in 1999, in order to help met a growing need for experts in the domestic leisure and health care guidance industries. We cultivate specialists in three fields: health management, leisure planning, and recreation service. We have signed cooperation contracts with many enterprises, which will help students pursue practical learning goals and strengthen their competitiveness in the employment market after graduation.
In addition to our four-year degree program, we also have a graduate school that focuses on the recreation care industry, aiming to cultivate specialists in the fields of recreational healthcare, recreational resource planning, and recreational enterprise management.
Teaching and Learning
In accordance with our educational goals, we have established three modules, in health promotion, leisure planning and recreation service management.
Health Promotion Module. This module aims to cultivate health management trainers. Our main task is to equip students with broad knowledge of physical fitness, including fitness guidance, aquatherapy and natural therapies.
Leisure Planning and Design Module. This module aims to develop professional leisure and recreation planners. Core skills include activity planning, space planning and digital applications. Students learn how to write project proposals , develop promotional strategies, schedule timetables, conduct events, investigate and analyze recreational resources, apply 3D space planning software, and design and produce interactive digital content.
Recreation Service Management Module. This module trains students to become leisure services managers. Students are given a foundation in basic business management, including manpower planning, strategic analysis and project management.
---
Photos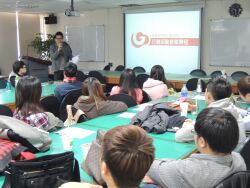 Special employment program in Assessment of the Design Elements of Recreation Activities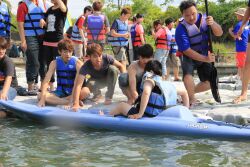 Outside school activity (single skulling)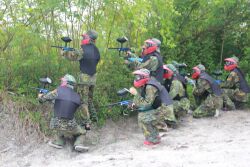 Outside school activity (paintball practice shooting)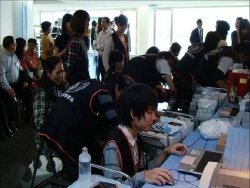 Community health service activity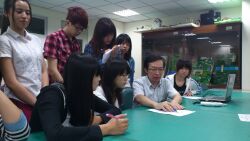 Professor Lin Chang-Chiang explains the operation of ARDK to students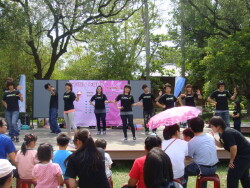 A welcome activity for new students organized by the Student Association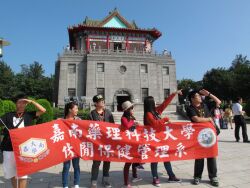 Department students participate in a Min-Nan Culture exchange activity in China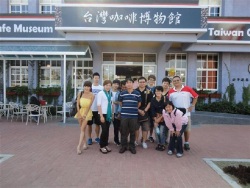 Professor Chang Yao-Ling (sixth from left) leads students on a field trip to the Taiwan Coffee Museum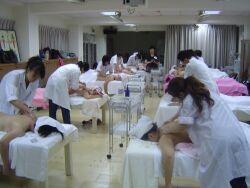 Students testing for the International Aromatherapist Elementary Level Certificate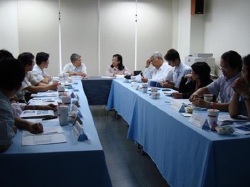 A meeting with teachers from King Mongkut's University of Technology Thonburi, Thailand
A curriculum design meeting at King Mongkut's University of Technology Thonburi, Thailand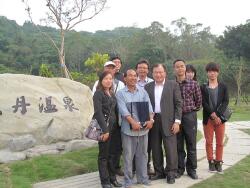 Dean Wu Sen-Chi leads guests from Leshan Normal University on a visit to an industry-academic cooperation project at Gui-Dan Hot Spring District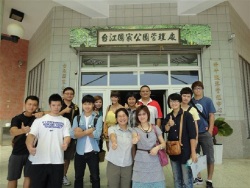 Department Chair Chang Ming-Shan (fifth from right) leads students and teachers on a Recreation Industry Human Resource Management Project field trip to Taichiang National Park Management Center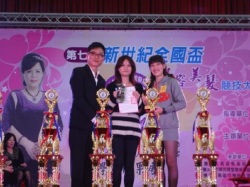 Students hold the champion's trophy at the 2013 New Century National Beauty and Hairdressing Competition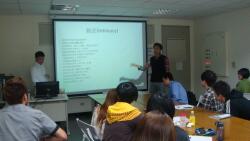 Guest speaker at an employment conference, semester 2, 2012.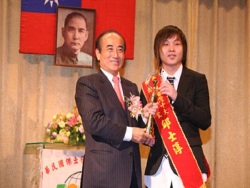 CNU student Chiu Shi-Chun, gold medal winner at the Ukraine International Design Exhibition (November, 2011)