Affiliated with College of Recreation and Health Management
---
Introduction
In response to the trend In Taiwan toward an aging population, and declining fertility rates, our department aims at cultivating professionals with the cross-disciplinary skills needed for the senior citizen service industry. Our curriculum covers the fields of health promotion, social work, and service management, as follows:
Health Promotion: The objective of these courses is to cultivate professional skills in the planning and design of senior-citizen recreational activities and health management, with the goal of assisting senior citizens to engage in "active aging".
Social Work: In response to government policies to encourage "aging in place" and "community care," as well as the development of long-term care insurance, our department aims to cultivate professionals in social welfare services.
Management of Senior Citizen Services: In these courses, students learn how to integrate business management techniques into health promotion, welfare and care services, in order to develop the skills necessary to become professionals in management. Currently, we focus on cultivating managers for long-term care facilities and community care services.
Teaching and Learning
Our core curriculum integrates health promotion, social work, and business management training, as well as promoting project management skills, in order to meet the diverse requirements of the senior service employment market. The curriculum design emphasizes the development of practical skills supported by theory. Connecting the resources of long-term care facilities, day care centers, and senior citizen services, we recruit faculty from the senior service industry and integrate practical training into teaching. Students learn not only from school classes but also from internships in industry, so as to elevate their career competitiveness. In addition, our department selects students to participate in practicums at long-term care facilities in Japan every year, enabling them to experience the cutting-edge practices of advanced caregiving institutions in other countries.
---
Photos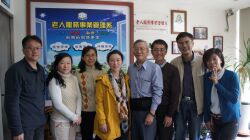 Visitors from Shanghai Institute of Labor Management, China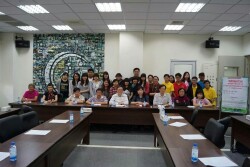 Meeting of alumni on Homecoming Day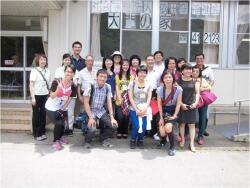 Students and teachers from our department on a field trip to an elderly care organization in Japan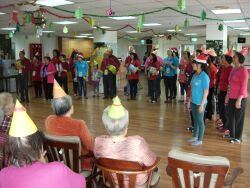 Students and staff lead a Christmas party at Rijian Elderly Care Center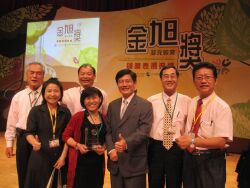 CNU student Lee Chin-Que is awarded the Chin-Hsu Prize from the Council of Labor Affairs
Our department has established a cooperative alliance with Yu-Zen Retirement Center
Field trip to Tiantan Elderly Care Center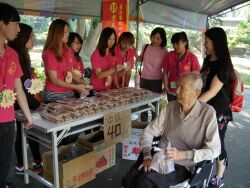 Students and staff providing service at a Yu-Zen Retirement Center activity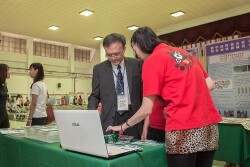 Student Graduation Exhibition, 2015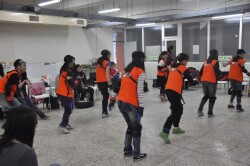 Elderly citizen simulation activity (1)
Elderly citizen simulation activity (2)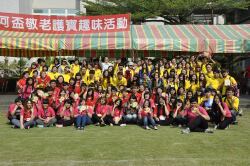 Students participating in an activity at Yu-Zen Retirement Center
Students on work experience at a Japanese elderly care organization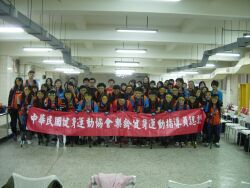 A training class for the Elderly Fitness Trainer's Certificate
Students participating in a massage service activity for the elderly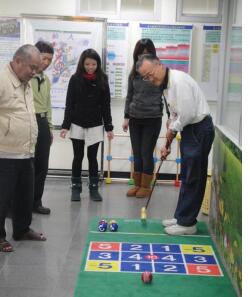 Students leading elderly citizens in a croquet activity