Affiliated with College of Humanities and Applied Information
---
Introduction
Foreign language ability is the key to enabling a country to enter the world stage. Our department aims to play a role in national economic development by training students to have a professional outlook, interpersonal skills, and global vision, so that they are capable of providing cross-national service. Our program focuses on developing interpersonal communication skills, structured expression, and the ability to combine knowledge of English for Specific Purposes (ESP) with other professional workplace skills. We also place great importance on training students to discover, analyze and solve problems. We currently have a total of 23 faculty, including a professor, sic associate professors, 11 assistant professors and five lecturers. Our faculty have specialist skills in a wide range of fields, including English remedial teaching, EEG-based reading research, digital technology in English teaching, translating and interpreting strategies, English learning cards, and innovation in English teaching. We were awarded the highest rating in the 2010 departmental evaluations conducted by the Ministry of Education.
Teaching and Learning
A scheme of comprehensive assessment is utilized to keep track of English majors' learning achievements, which includes:

a graduation benchmark for general English language proficiency (CEFR B2),
projects in academic or career-related realms,
internships in professional fields related to English, particularly children's English teaching, English content publishing, and English interpretation for cultural events or leisure activities.
---
Photos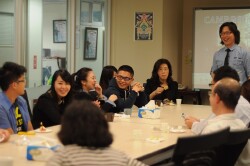 Alumni reunion party in 2014
At the Circus - student presentation at the 2014 Storytelling Carnival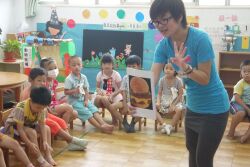 Students participating in the 2012 special employment program on Teaching Assistants for Children's English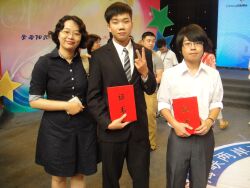 Students from our department in Zhangzhou attending the 2013 Cross-strait Invitational Speaking Competition
Students from our department serving as English hosts at the the 2014 Tainan International Orchid Exhibition and Trade Fair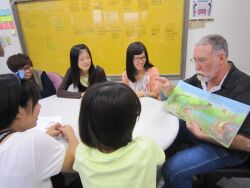 Interaction between teachers and students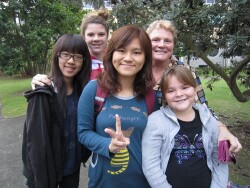 Students with homestay family on the 2012 Australian Study Tour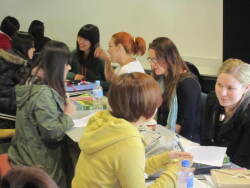 Students in class on the 2012 Australian Study Tour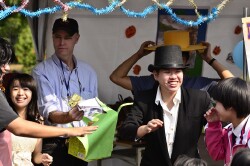 Don't Believe Others So Easily - student presentation at the 2014 Storytelling Carnival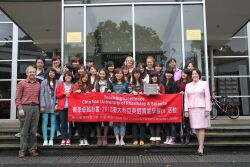 Group photo from the 2012 Australian English Learning Camp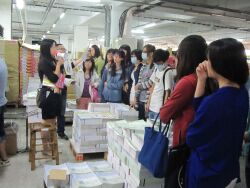 2013 special employment program in the English Publishing Industry: field trip to Shi-Yi Publishing Company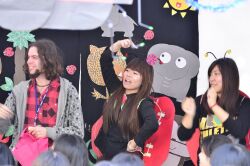 The Grouchy Ladybug - student presentation at the 2014 Storytelling Carnival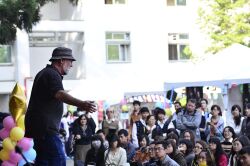 The Selfish Crocodile - keynote story at the 2014 English Storytelling Carnival
Hairspray - 2012 Graduation Performance