Affiliated with College of Humanities and Applied Information
---
Introduction
The Department of Social Work, formerly named the Department of Youth and Children's Welfare, was founded in 1999. Our goal is to train students to assume social responsibility, develop expertise in social work, and display the ethical responsibilities required for the field of social work. In addition, we aim to stimulate our students to develop their full potential for problem solving. In so doing, we hope they will develop a sense of concern for other individuals (especially vulnerable groups), families, and communities and, by extension, dedicate themselves to the welfare and interests of human beings in general, particularly disadvantaged minorities.
Teaching and Learning
We offer a department-based curricular design, collaborating with public sector institutions and non-profit organizations to promote social welfare projects, keep abreast of current social needs, and further technical skills in welfare services. Our aim is for students to develop professional competency in social work, an understanding of ethical requirements for this profession, and a sense of social responsibility.
---
Photos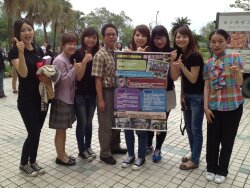 Professor Chen Chen-Sheng with runners up of the National Pingtung University of Technology Project Competition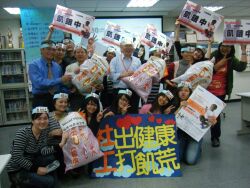 Students and teachers participating in the 30-hour Famine
Professor Wang Chun-Chan (front row, second from the left) leads students on a field trip and symposium as part of the special employment program
Teachers attending an information session on student internship placements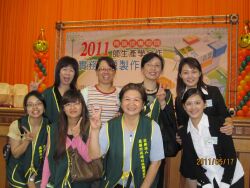 Professor Chung Wen-Jun (back row, second from left) leads students in a practical project competition for college students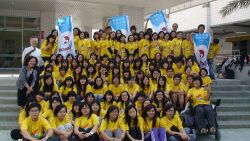 Group photo of service education volunteers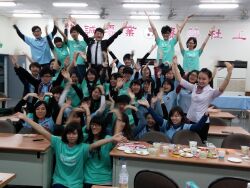 Exchange activity with Taiwanese and Hong Kong volunteers (CNU Department of Social Work and Hong Kong Chinese University)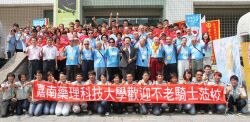 Former Chair Wang Chun-Chan with student volunteer teams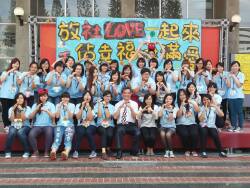 An activity at Social Work Week (celebrating National Social Work Day, on April 2)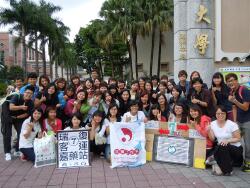 Professor Chung Wen-Jun with prizewinning students in the National Case Design Competition
A conference on interaction with families of foreign spouses and families with special problems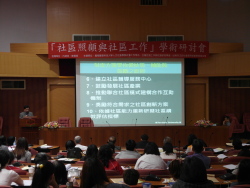 A conference organized by the department on community healthcare and community work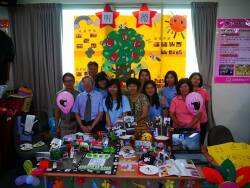 Chair Jensen Chang (front row, second from the left) and teacher Lu Yu-Cong (back row, left) at an exhibition of the achievements of a community psychological health services volunteer project
Winning team in a 2012 practical project competition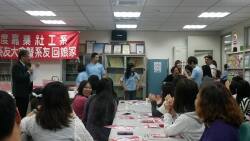 An activity for alumni at CNU's 48th anniversary celebrations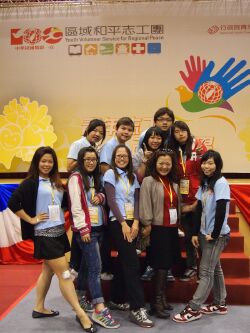 Professor Lee Li-Yun with a group of student volunteers participating in a youth volunteer competition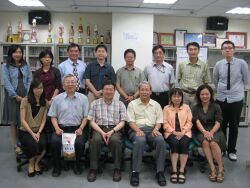 Former chair of the Department of Social Work at National Taiwan University Professor Ku Yeun-Wen at a professional development activity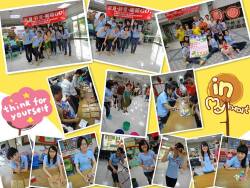 Student volunteers in a community service program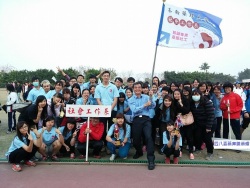 Students and teachers in an activity celebrating CNU's 48th anniversary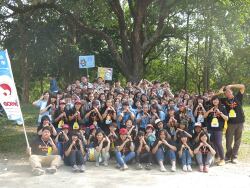 Camping activity organized by the Student Association to welcome new students