Affiliated with College of Humanities and Applied Information
---
Introduction
Our department was established in 2004, in order to develop local talent in the fields of cultural industry administration and management, and creative digital imaging. We have already guided six intakes of students to graduation, and many of them are now actively engaged in employment in cultural industries. We pride ourselves on our foresight and vision, as well as our deep understanding of the context of Taiwan's cultural industries. Through professional cultural knowledge and a philosophy of cultural service, we hope to become an engine for the transformation of traditional cultural and creative skills into a new industry, and create a department full of vitality and hope. In recognition of our efforts, we received the highest possible rating in the 2005 and 2010 Ministry of Education university department evaluations.
Teaching and Learning
From 2004 to 2011, our courses focused on three main areas of specialization: cultural business administration, cultural business planning, and cultural business marketing. Courses were arranged into four systems, comprised of cultural conservation, written expression, planning and management, and applied fine arts.
In 2011, we combined planning, administration and marketing into a single "Cultural Administration and Management Field," and established a "Digital Images Creation Field," in order to align with current government policy, and the upper, middle and entry level requirements of the cultural industry. We have also arranged three cross-disciplinary programs, in order to offer more diversity in our courses, and help students to acquire relevant certifications. These include a cultural tourism program, an international cultural project management program, and a cultural digital design program.
We place great importance on information technology and language ability, offering computer and applied language courses (in English and Japanese), in order to meet the changing demands of industry. In addition, we emphasize both the creation of new culture through innovation and the conservation and transmission of traditional culture. To this end, we offer courses in history and literature, writing, cultural assets, cultural management, and innovative industries. In our cultural management and conservation classes we integrate theoretical and practical components, using project-based instruction to bridge the gap between students and industry, and help them understand as early as possible the requirements of the workplace.
---
Photos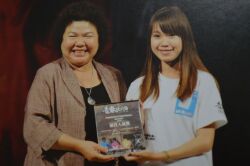 CNU student Lin Wei-Ling pictured with Kaohsiung Mayor Chen Ju after winning the People's Choice Award at the city's Youth Design Competion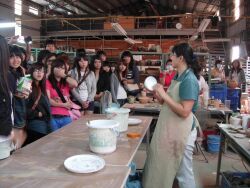 A field trip to Tsaiching Ceramics Company as part of a Cultural Industries Project Class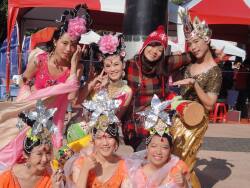 Student dance performance during Culture Week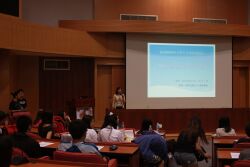 Chair Kuo Pei-Jun addresses the audience at an exhibition of achievements from student internships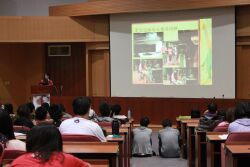 Students share their internship experiences
A team led by Huang Yu-Ya, prizewinners in the Tourism Factory Creative Marketing Competition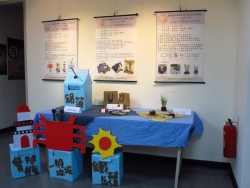 End of semester exhibition of the Cultural Industries Project course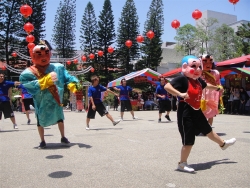 Culture Week activity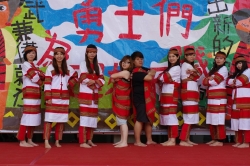 Performers at an activity for Culture Week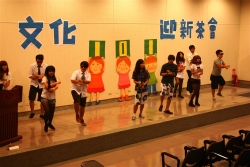 Dance performance as part of a welcoming activity for new students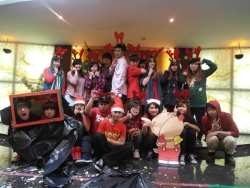 Student organizers at a department Christmas party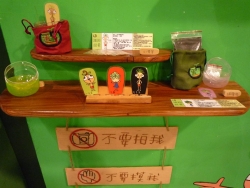 Exhibit at the 2013 Youth Design Festival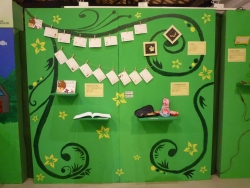 Exhibit at the 2013 Youth Design Festival
Exhibits in a mixed media art exhibition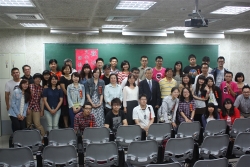 Group photo at an alumni reunion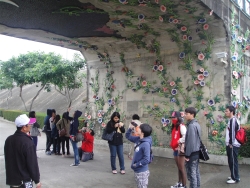 Field trip to a community art park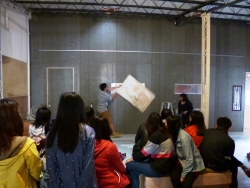 An expert from industry co-teaches a practical class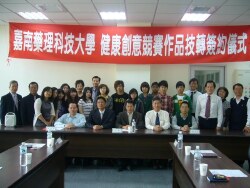 Signing of technology transfer contract for student winners of the Health Innovation Competition
A field trip to Chi Mei Museum as part of the Museum Management course