Affiliated with College of Humanities and Applied Information
---
Introduction
Bachelor program in Digital Services for Smart Health will be established in 2018, in order to coordinate with national planning and development policy. In aging society, People Health is an important national issue. We cultivate specialists in digital Services for Smart Health in which the students are trained to employ various kinds of smart technology to promote people health and the quality of healthcare. Hence, in our courses, the students will learn much knowledge of health and healthcare and present smart technology. Our courses aim to strengthen students' skill of implementation and design of various smart digital services for Smart Healthcare. Further, we also cooperate with other departments at CNU to provide professional training in Smart Healthcare and we also contact many enterprises to teach the students and provide internship for the students.
Teaching and Learning
The core of our program's curriculum focuses on teaching students the knowledge of Healthcare and smart technologies. We emphasize practical operation of all kinds of smart technology in healthcare, in order to ensure they are able to flexibly apply these skills after graduation. Our grogram employs teachers from many departments with rich practical experience and health knowledge, in order to teach students practical skills.
Our required courses can be divided into two main streams: smart technology skill and healthcare knowledge. The former includes courses such as sensor technology applications, IoT devices for healthcare, the design of digital learning, healthcare systems analysis and design, etc. while the latter includes courses such as health management studies, leisure planning, health promotion, Healthcare practices and health food design.
In addition to acquiring academic knowledge, to help students gain further practical experience, the students also take internships during their summer holidays, and are generally expected to accumulate ten weeks of practical training experience in health industry before graduation. They also participate in industry cooperation programs. On graduation, students may seek to engage in higher studies in the knowledge that they have a firm foundation in the necessary knowledge and skills required for smart health industry.
---
Photos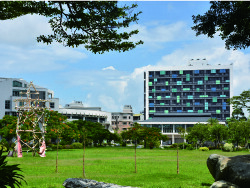 The Scene of CNU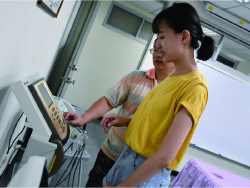 Teacher teaching student to use smart health device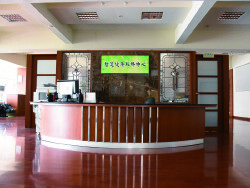 Smart Health Service Center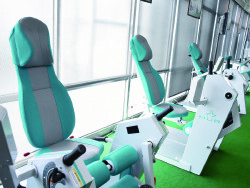 Equipment in Smart Health Service Center
Teacher teaching student to understand smart health device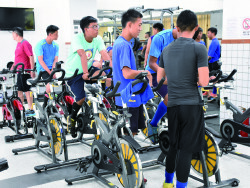 Fitness equipment
Health care equipment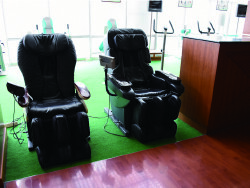 Health care massage equipment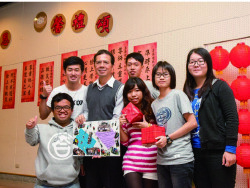 Teacher and students exchanging gifts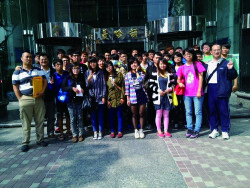 Teacher leading students to visit Kaohsiung City Information Service Application Association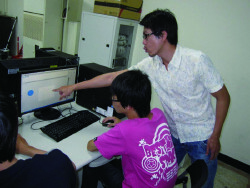 An expert from industry co-teaching a class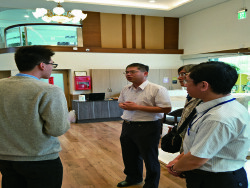 Teachers visiting health industry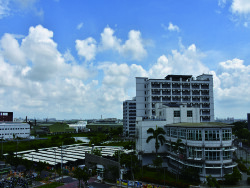 The scene of CNU dorm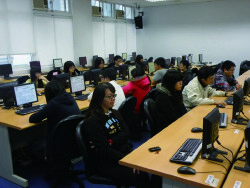 Students learning in computer class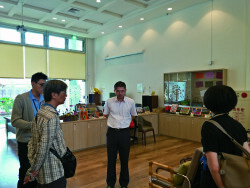 Teachers visiting health industry
Health food design
Health Promotion competition in CNU
Student using health equipment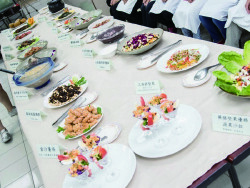 Innovative health food design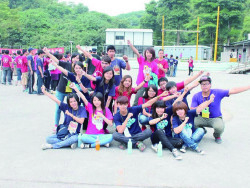 Student association activity for new students