Affiliated with College of Sustainable Environment
---
Introduction
In response to the urgent need to promote environmental sustainability, this department was established to cultivate professional personnel for the world-wide promotion of green industries and the local implementation of environmental policy. Our mission is to train globally-oriented GREEN environmental managers – specialists in:
Green economy
Resources management
Environmental technology
Ecological sustainability
Natural conservation
On the basis of our academic and instructional achievements over the years, we were recently awarded the highest level of departmental evaluation by the Ministry of Education. Owing to the pressing demand to create a high level "green-collar" work force, we have also established a master's degree program in the department. This program focuses on the cultivation of specialists for domestic or international green industries, with a particular focus on industries related to energy saving and carbon reduction, and those dealing with adaptation to global warming.
Teaching and Learning
We have developed a department-based curriculum with student needs as its core. The mission of our program is to ensure our students have the required specialist knowledge of future green technology and management to make them highly competitive in the employment market. In response to the needs of green enterprises, our teaching program cultivates practical technical and vocational skills, through:
core courses in techniques of environmental resource management
general education courses promoting broad general knowledge
practical workplace experience and training in combination with industry internships
---
Photos
Awarding prizes to outstanding students in the Department of Environmental Resource Management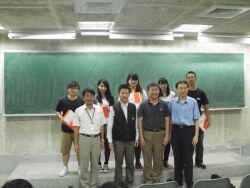 Presenting scholarships to outstanding students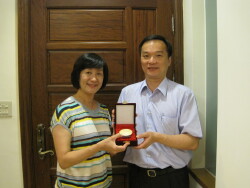 Professors Hsu Ching-Shan and Lu Ming-Jun, gold medal winners at the 2013 Taipei Inventions Exhibition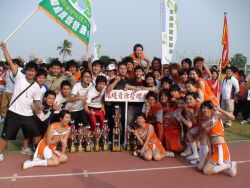 Students from the department on school sports day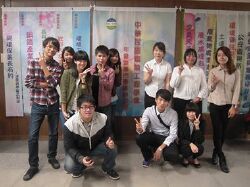 Student prizewinners in the Sustainable Environment and Green Technology Innovation Competition
A meeting of members of the Student Association and class representatives with the department chair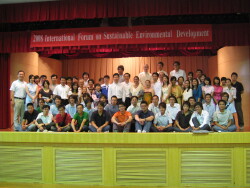 Group photo with Thai and Vietnamese students at the 2008 International Conference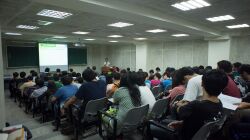 Information session on the e-learning platform for new students (2014)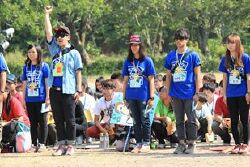 Welcoming activity for new students (2014)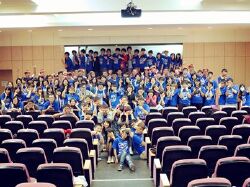 Student Association activity to welcome new students, 2014
Prizewinning students and their supervising teachers at the 2012 graduation exhibition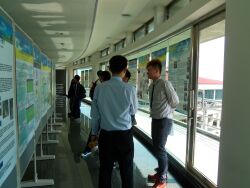 Exhibits from the graduation exhibition for the 2012 academic year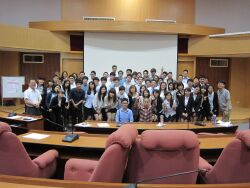 Group photograph at the 2012 graduation exhibition