Affiliated with College of Humanities and Applied Information
---
Introduction
Originally established as the Department of Information Technology, we became the Department of Applied Informatics and Multimedia in 2013, in response to the government's drive to develop the digital content industry in Taiwan. We focus on cooperation between industry and academia, with industry collaborations emphasizing the development of creative game planning, the production of game animations, applications for mobile devices, and the cultivation of talent.
Students graduating from our program will have received thorough training in the following fields:
The integration of multimedia design, 3D scene and character design, interactive somatosensory interactive technology design, augmented reality, and application of game engines, for application in game design.
The integration of hand-drawn design, animation script design, art design, audio, video and soundtrack production, visual effects, and video post-production, to be applied in the design of multimedia animations.
The integration of mobile application planning, mobile device user interface design, mobile database design, mobile security applications, and APP designs, to be applied in the development of mobile applications.
Teaching and Learning
Our department places heavy emphasis on learning by doing. In response to changes in industry structure and future trends, we supplement training in the technical skills required for the industry with practical working experience, and strive to develop the creative thinking necessary for success in the digital technology industry. Theory and practice are equally emphasized in the curriculum, in order to cultivate students with creativity and specialist skills. We also focus on team communication and collaboration, and provide frequent opportunities for students to cultivate these abilities and apply them in the discovery, analysis, and solving of problems.
The main areas of curriculum focus are as follows:
Game design: The game industry engages in the development of online games, interactive technology applications, and mobile entertainment applications, and has an increasing demand for game designers, art designers, and somatosensory interactive technology designers. We cooperate with industry to train game designers with these highly sought-after skills.
Multimedia animation: Based on the needs of the industry, we employ faculty with expertise in both information technology and design, to cultivate students with abilities in hand drawing and design, digital content, 2D & 3D visual effects, and video post-production. Students apply virtual reality technology to produce high-quality virtual reality tours to meet the needs of the culture and creativity industry and the digital content industry.
Interactive technology: There is a strong trend in the industry toward the development of multi-interactive modes of engagement, which require the integration of audio soundtrack production, ergonomics and HCI interactive devices, mobile user interface design, mobile game design, and mobile APP design. Future innovative services and applications will require the integration of creativity and the development of cross-platform devices, areas which are dealt with in this section of the curriculum.
---
Photos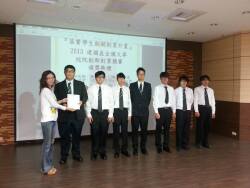 Students of the Department of Applied Informatics and Multimedia won 2nd prize in the 2013 Chien Kuo Cup Universities Innovation Competition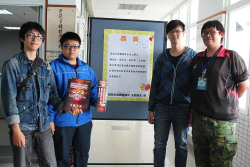 Senior students Hsieh Meng-Ting, Chen Chang-ji, Chang Zhe-Rong and Wang Hong-Chi, prize winners at the 2013 Applied Information Service Competition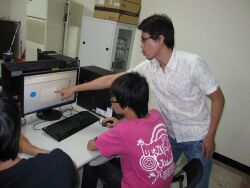 An expert from industry co-teaching a class
Teachers visiting students on internships in companies within the Kaohsiung Software Park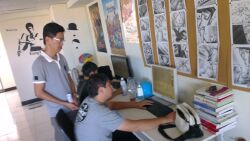 Teachers visiting students on internships at H.C. Studios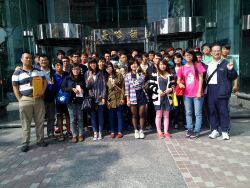 Students and teachers visiting Kaohsiung City Information Service Application Association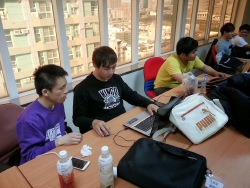 Students doing internships at Hong Tai Information Technology Company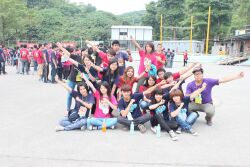 Student Association activity for new students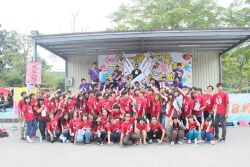 Student Association activity for new students - 2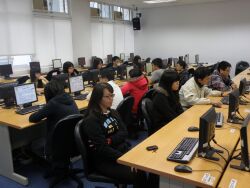 Department Classroom Q111-2